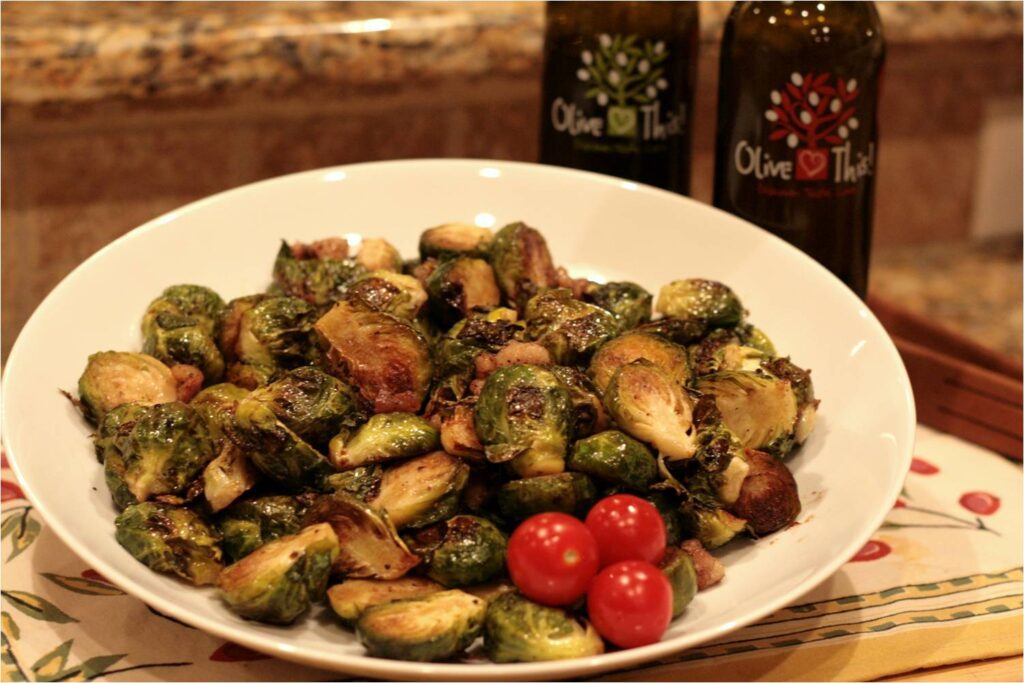 Another great holiday meal tradition is roasting vegetables.  Rather than the usual potatoes and carrots, oven roasted Brussels sprouts are a welcome twist – especially those extra crispy roasted leaves that fall off the tiny sprout heads.  We stayed pretty true to this Ina Garten recipe by using our traditional balsamic vinegar and a single-varietal medium robust EVOO.
INGREDIENTS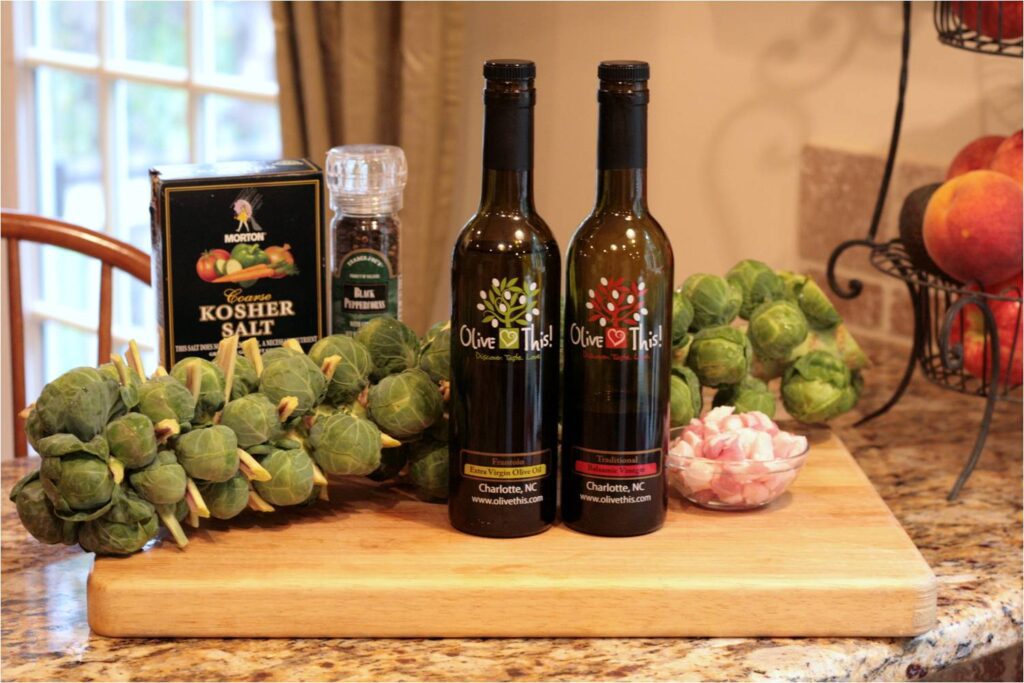 DIRECTIONS
Preheat the oven to 400 degrees F.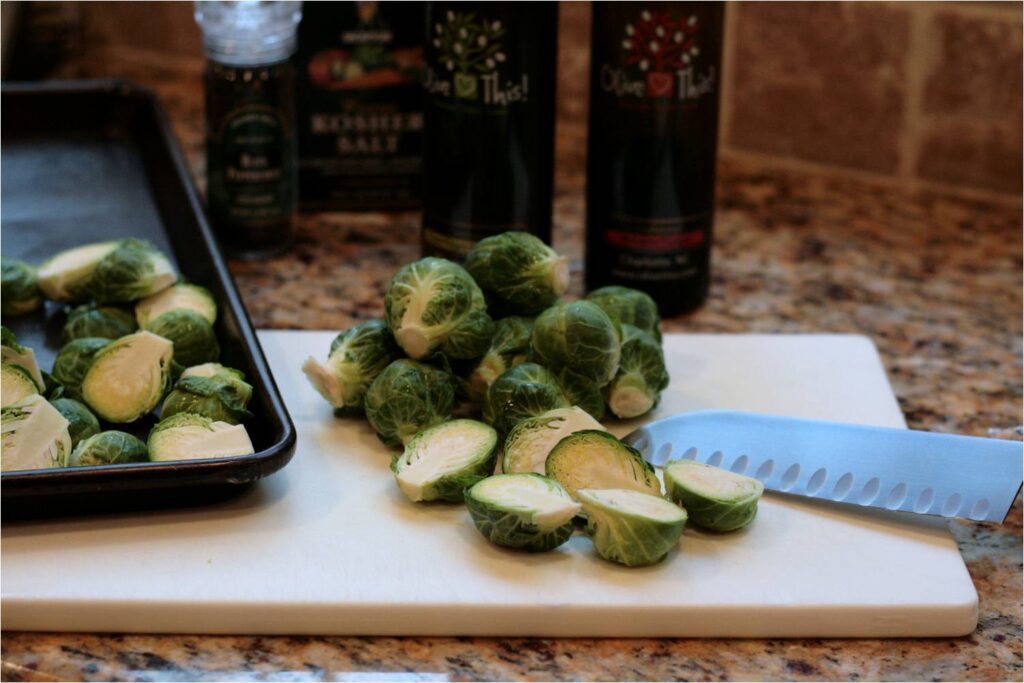 Trim Brussels sprouts and cut in half through the core.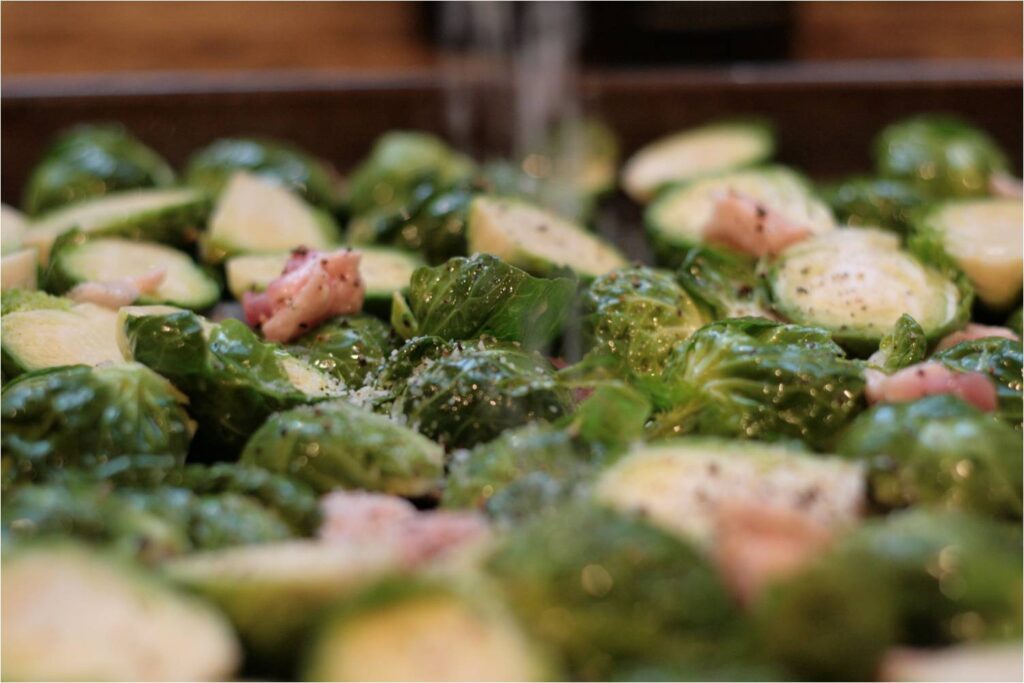 Place the Brussels sprouts on a sheet pan, including some of the loose leaves, which get crispy when they're roasted. Cut the pancetta into 1/2-inch dice and add to the pan. Add the olive oil, 1½ teaspoons salt, and ½ teaspoon pepper and toss with your hands. Spread out the mixture in a single layer.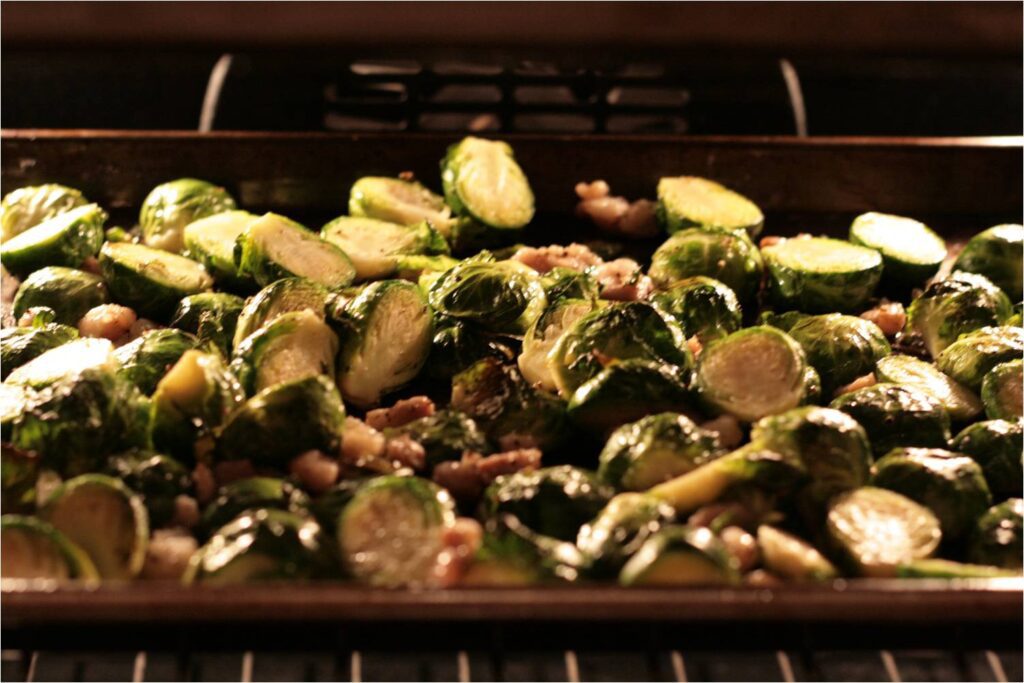 Roast the Brussels sprouts for 20 to 30 minutes, until they're tender and nicely browned and the pancetta is cooked. Toss once during roasting.  Remove from the oven, drizzle immediately with the balsamic vinegar, and toss again. Taste for seasonings and serve hot.
SERVES 6
Have a comment?  We'd love to hear from you.  Have you tried this dish?  Do you have a variation that you think others will enjoy?  Leave us a comment below (email address is not necessary).
Want to print this recipe without all the photos?  Use the green print button above the feature photo at the top of this page and you can print with or without the images.  Once you're in the print module look in the header for the checkbox that says "Remove Images".
2,093 total views, 1 views today