A wonderfully decadent side dish without an overpowering flavor, this gratin will impress company as well as have the kids asking for seconds. We used panko bread crumbs in the Olive This! kitchen for some extra crunch.
INGREDIENTS:
1 large head cauliflower
3 tablespoons unsalted butter, divided
1 ½ teaspoons Olive This! White Truffle Oil
3 tablespoons all purpose flour
1 cup hot milk
1 cup hot half & half
½ teaspoon freshly ground black pepper
1 cup freshly grated Gruyere cheese, divided
½ cup freshly grated Parmesan
½ cup fresh bread crumbs
Kosher salt and fresh ground pepper to taste
Chopped parsley for a garnish
Directions
Preheat the oven to 375 degrees F.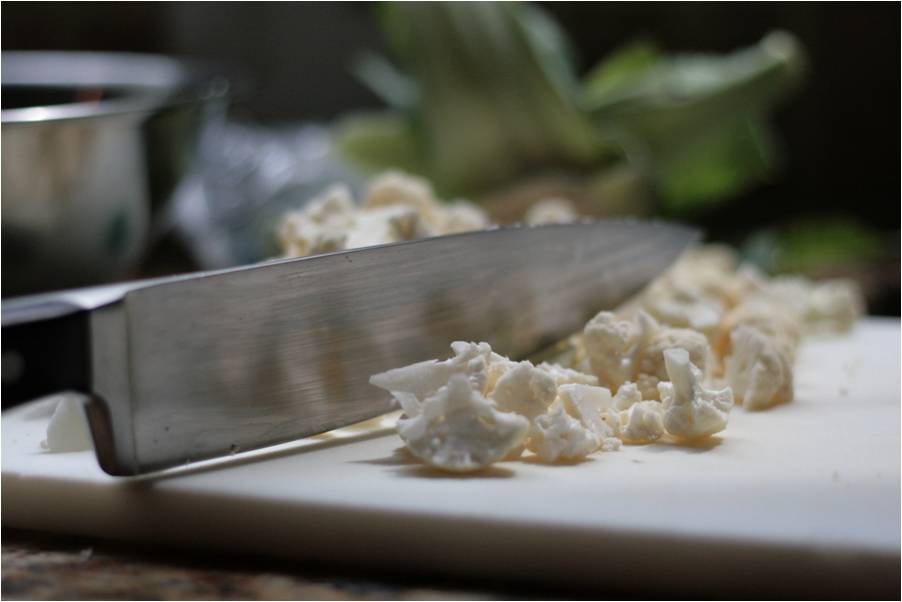 Chop the head of cauliflower into florets. Sprinkle the florets with salt and steam for 8 minutes until slightly tender but still firm. In a heavy sauce pan over medium heat, melt the 2 tablespoons of butter. Gradually whisk the flour in to the melted butter until no dry spots remain. Pour the hot milk and hot half and half into the butter-flour mixture, whisking constantly until it comes to a boil. Continue whisking constantly for 1 minute until thickened and then remove from heat.
Add 1 teaspoon of salt, fresh ground pepper to taste, 1 teaspoon of white truffle oil, 1/2 cup of the Gruyere, and 1/2 cup of Parmesan cheese.
Brush the sides and bottom of a 2-3 quart shallow baking dish or casserole with olive oil or butter.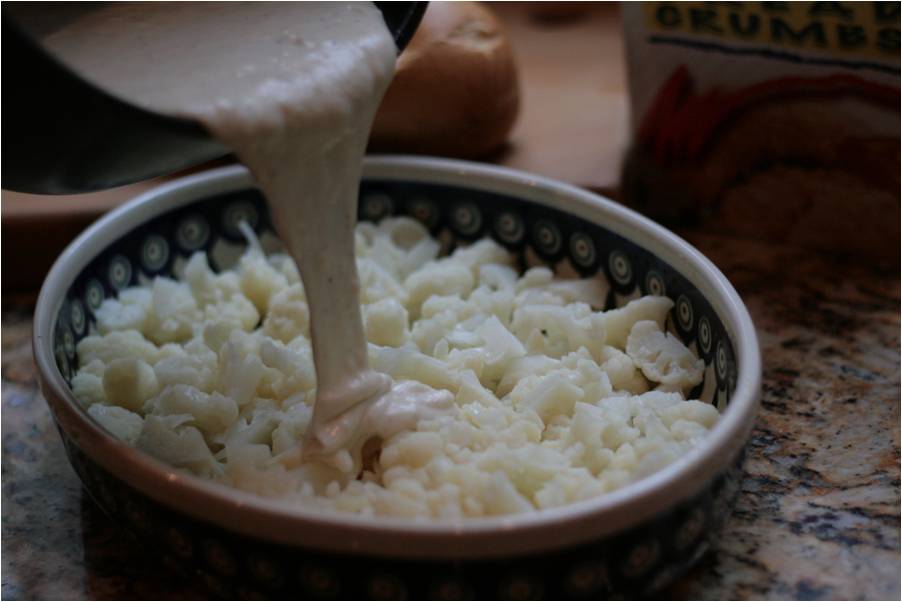 Place the drained cauliflower into the baking dish and pour the sauce evenly over the cauliflower. Combine the remaining tablespoon of butter (melted) with the remaining ½ teaspoon of white truffle oil.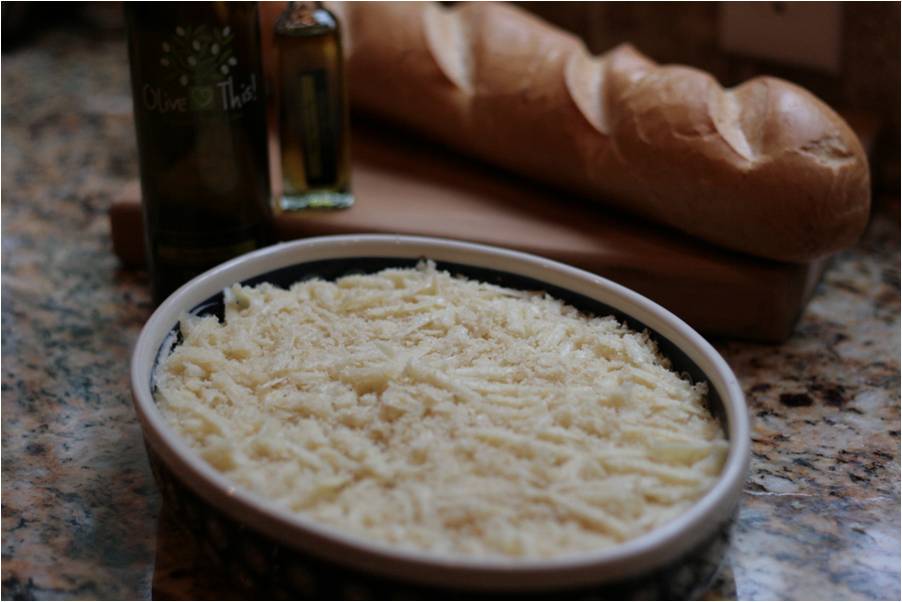 Toss the butter and truffle oil with the bread crumbs and remaining 1/2 cup of Gruyere and sprinkle on top of the casserole. Sprinkle with more salt and pepper to taste. Bake for 25 to 30 minutes until the bread crumbs are golden brown and the casserole is bubbling.  Garnish with chopped parsley.
Serves 6
Have a comment?  We'd love to hear from you.  Have you tried this dish?  Do you have a variation that you think others will enjoy?  Leave us a comment below (providing your email address is not necessary).
Want to print this recipe without all the photos?  Use the green print button above the feature photo at the top of this page and you can print with or without the images.  Once you're in the print module look in the header for the checkbox that says "Remove Images".
913 total views, 1 views today