Please Note: The following products (below) are offered in our retail store only and currently not available for online purchase.  Give us a call or send us a note to discuss product options and shipping arrangements.
Hand Crafted Pottery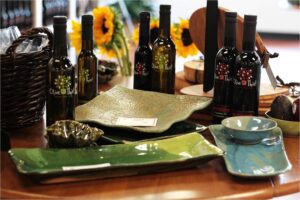 Made in Waxhaw and Charlotte, North Carolina, these lovely unique pieces of pottery were crafted by local artists.  Perfect for a hostess gift, or use it at home for serving bread, fruit, and cheese with our olive oil and vinegar combinations. Sizes and prices vary.
Local and Artisanal Honey
We offer two very different types of Carolina honey. Our locally sourced honey is from Dancing Bees Farms out of Monroe, NC. In addition, we have Hickory Smoked Carolina Honey. This is truly a unique product with an intense hickory flavor smoked directly into the honey.
 Gift Certificates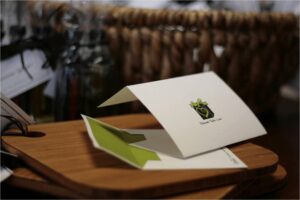 Will she like a savory balsamic or sweet?  Does he prefer a single varietal olive oil or infused?  With over 40 different flavors it's not always easy to choose.  We have gift certificates available for any dollar amount.  
Give us a call or send us a note to discuss Gift Certificate purchases by mail.
 Custom Gift Baskets
Create your own combinations of olive oils, balsamics, food items and accessories and personalize your gifts to suit the occasion. Whether they are corporate gifts, hostess gifts, birthday or anniversary, many of our customers have found our decorative gift baskets an ideal alternative to the traditional bottle of wine. Mix and match olive oils and balsamic vinegars in any of the sizes and basket selections below – the possibilities are endless. Customize you gift basket by adding any of our accessories (pottery, artisanal salts, mustards, preserves, etc) for that extra special gift. Of course, we always have ready-made gift baskets (with our top selling combinations) available in the store too. If you'd like help creating that personalized gift, check out our Suggested Pairings page or come in for a visit. We'd be happy to help you craft the perfect combination. As always, all our products are kosher certified and gluten free.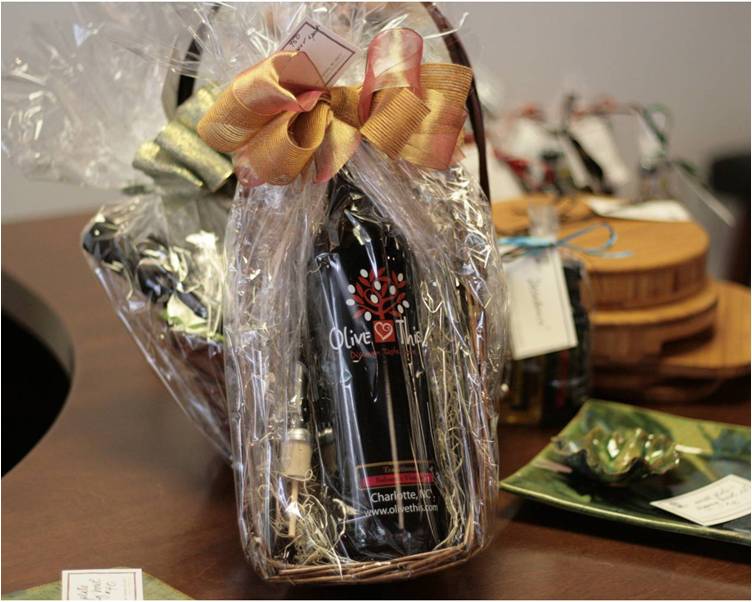 One 750ml bottle of olive oil or balsamic vinegar of your choice
One weighted pour spout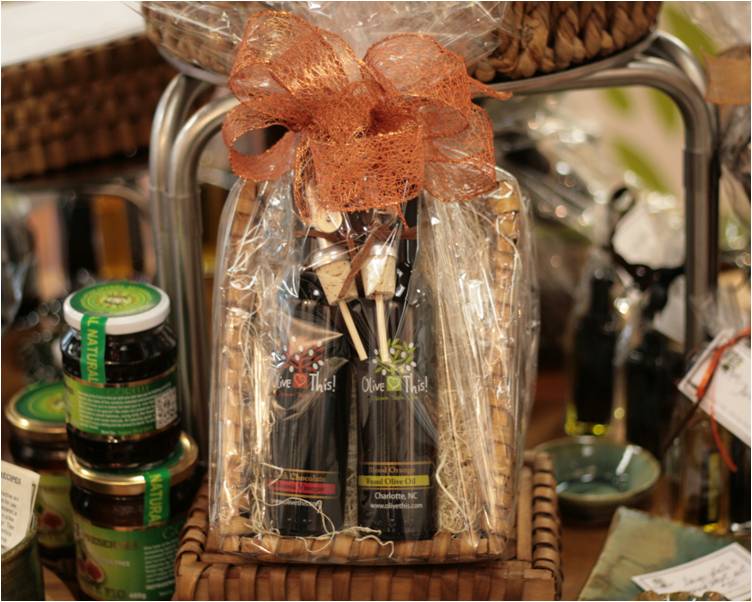 Two 200ml bottles of olive oils or balsamic vinegars of your choice
Two weighted pour spouts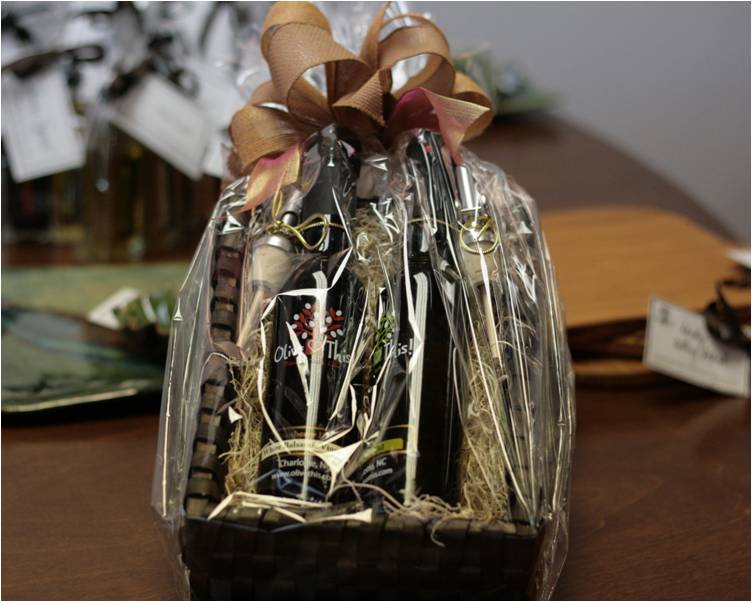 Two 375ml bottles of olive oils or balsamic vinegars of your choice
Two weighted pour spouts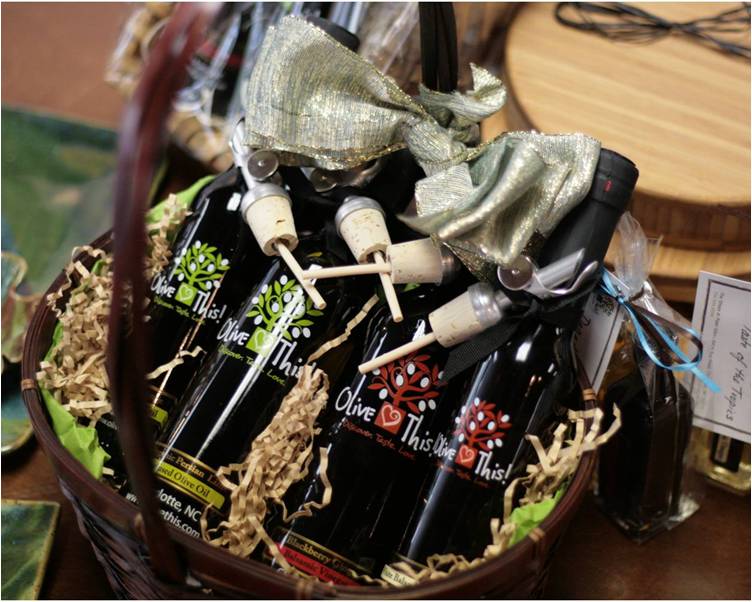 Two 200ml bottles of olive oils or balsamic vinegars of your choice
Two 375ml bottles of olive oils or balsamic vinegars of your choice
Four weighted pour spouts
3,498 total views, 1 views today